The Perfect Place
to Explore and Grow
Mixed-Aged Classrooms Full of Unique Learning Opportunities, both Social and Educational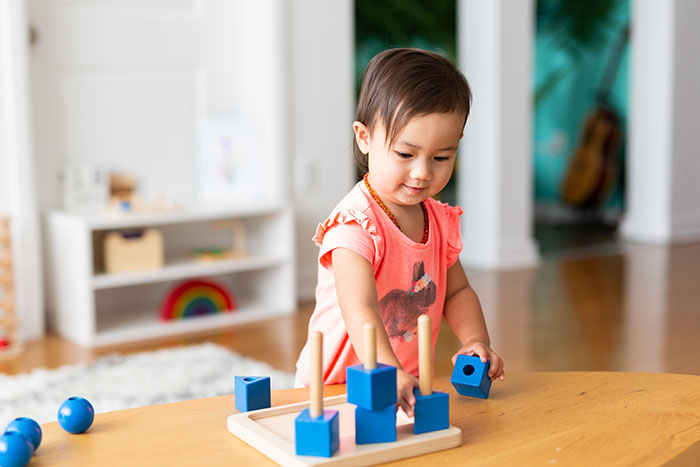 The Perfect Place to Explore and Grow
Mixed-Aged Classrooms Full of Unique Learning Opportunities, both Social and Educational
Toddlers | 16 mts - 3 yrs | Serving Brighton, MI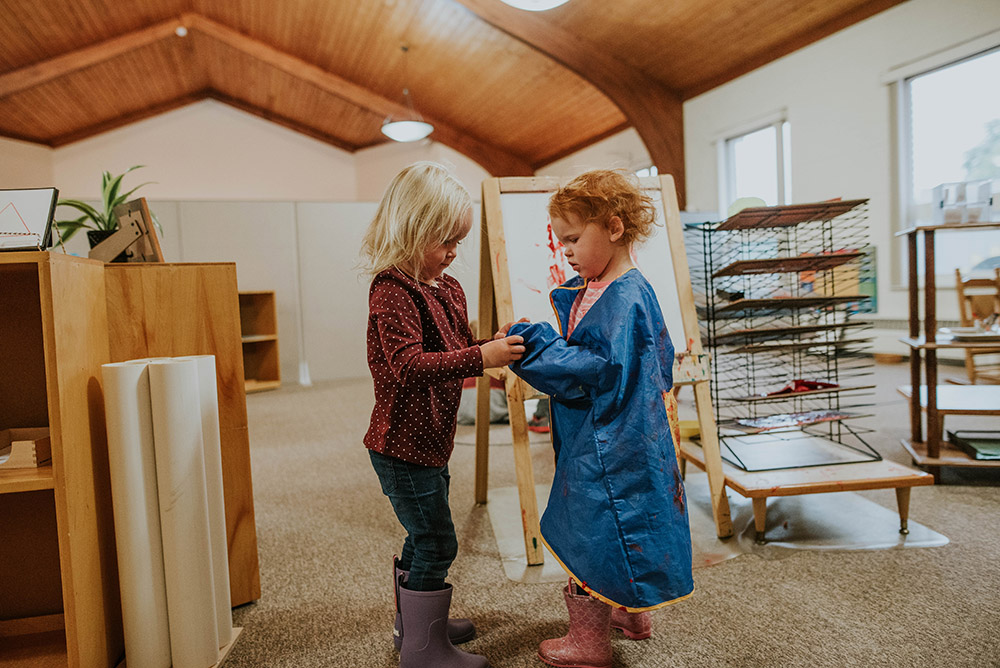 Building your Child's
Self-Esteem and Self-Reliance
Toddlers crave independence and want to try to do everything on their own. Under the watchful eye of the teacher, children are given freedom within limits to explore their environment and work on activities they gravitate towards naturally.
Child-Guided Activities For Freedom Of Choice, Diligent Work, And Contentment
Allowing your child space and time to work at their own pace gives them a sense of control and order, leading to feelings of contentment. They develop focus and diligence as they work on activities of interest, learning to master their talents and skills.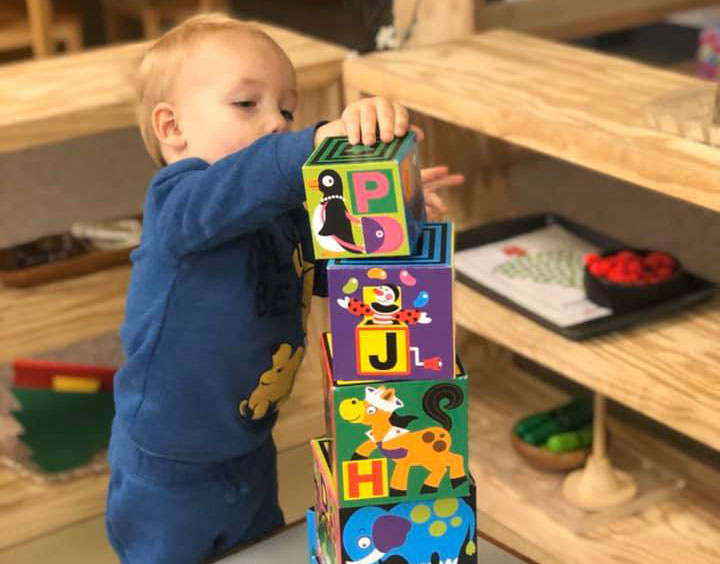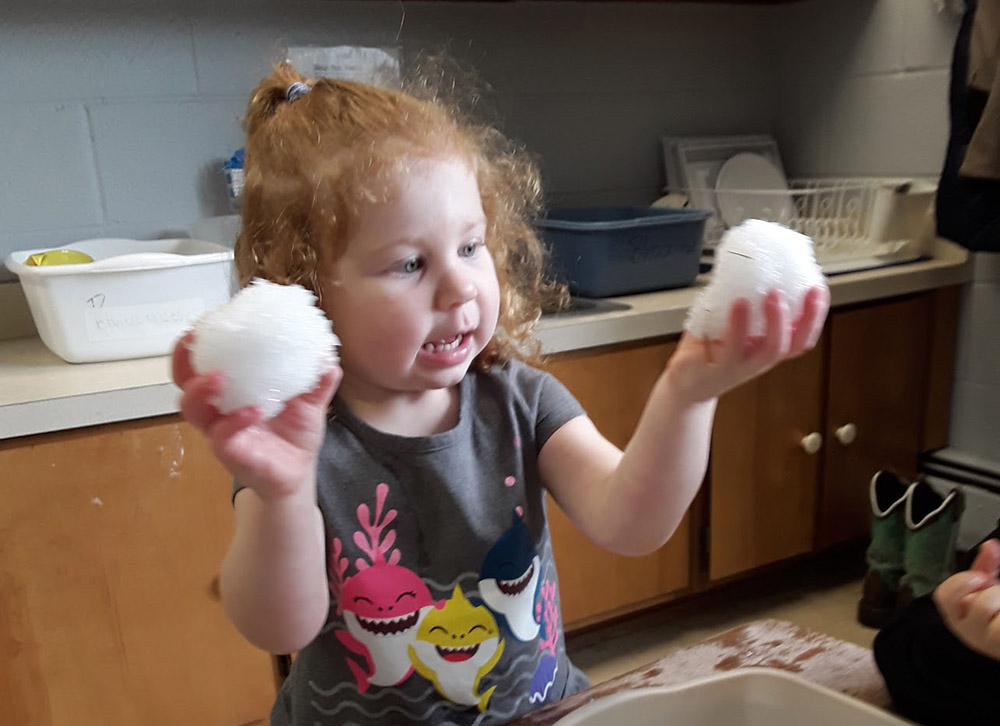 A classroom prepared for children to make choices and Gain Independence
Activities are organized in baskets on low shelves so children can access them quickly and know how to return them to their rightful place when they are done. The classroom is serene, simple, and without distractions, so your child can develop the all-important skill of concentration.
Beautiful materials that are simple, well-designed, and made for small hands
Many of the toys in the toddler classroom are self-correcting, meaning your child can use and learn from the object with minimal interference or instruction from the teacher, giving your child a sense of independence and accomplishment that boosts their self-esteem.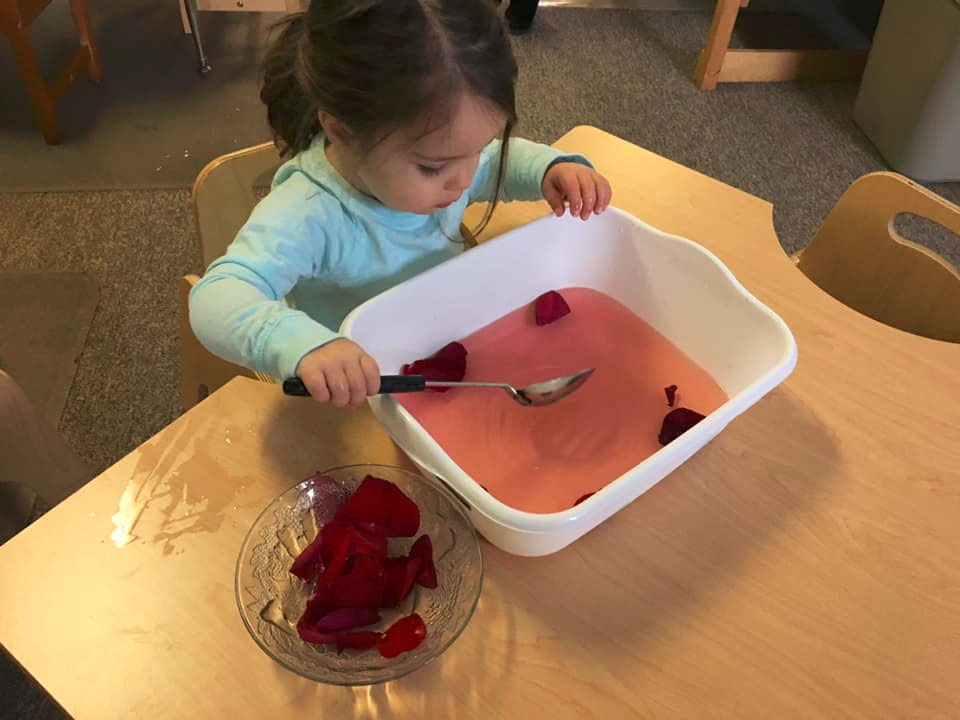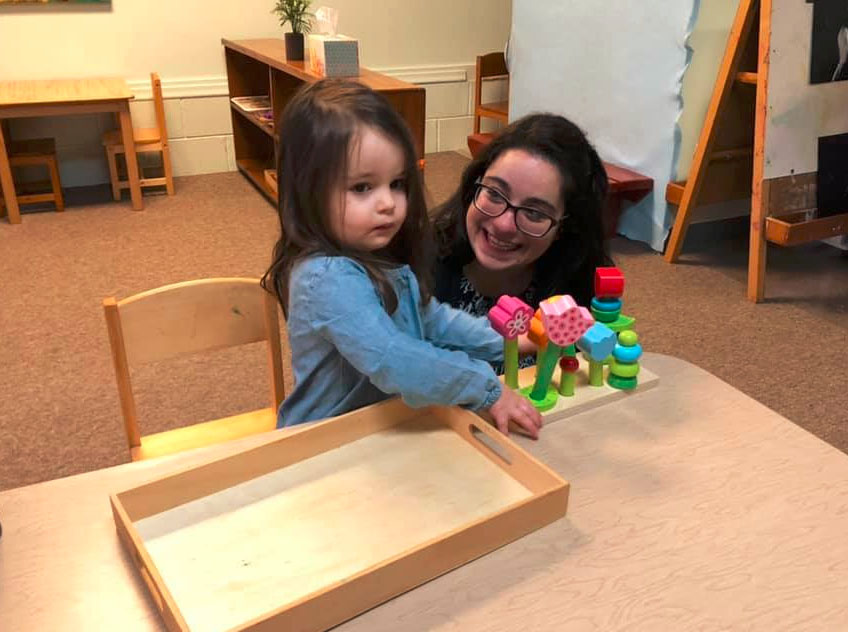 Responding to your child
and helping them
through awkward moments
A toddler's developing language skills can bring about frustrations as they are not always able to communicate what they want or need. By identifying what your child is feeling and helping them understand that emotion, our expert teachers transform harrowing toddler moments into learning opportunities.
Mixed-Aged Classrooms Develop Social cues and manners and build relationships
The broad age-range in the toddler room is intentional so that the older children can care for the younger children and help them out. This atmosphere of cooperation comes with lessons of respect, courtesy, and being aware of personal space.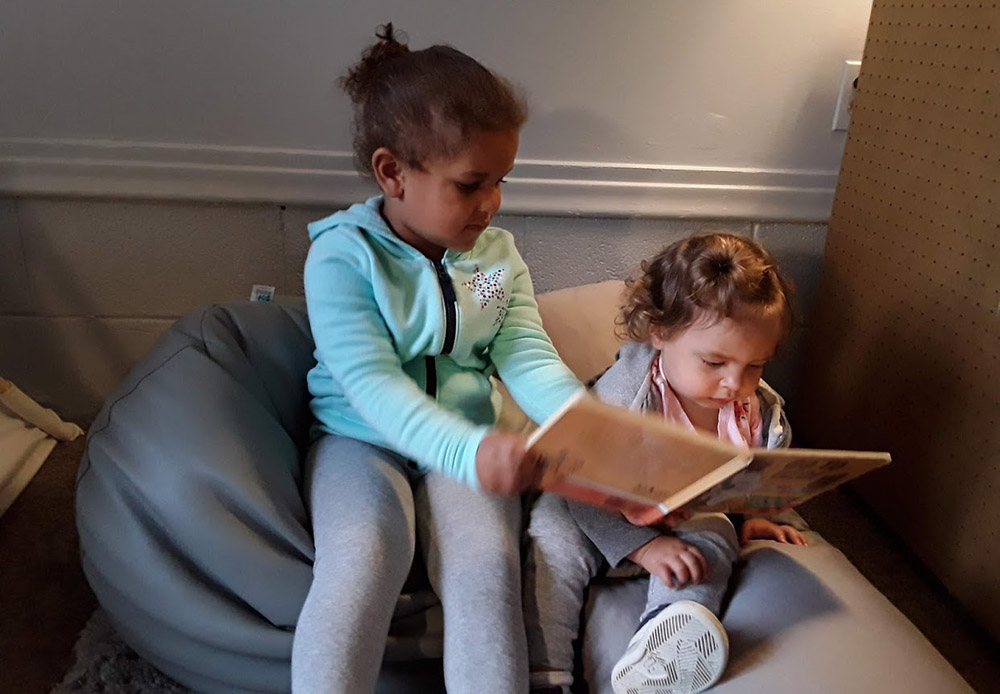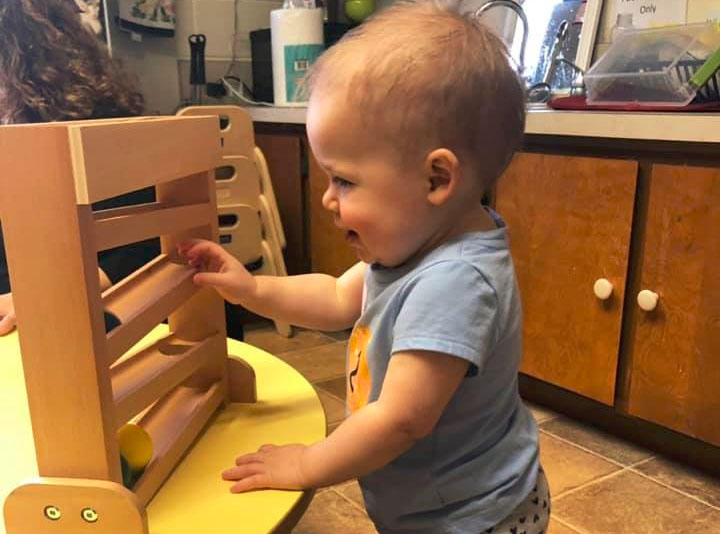 Sensorial Montessori materials for pre-reading
and pre-math skills
The development of fine motor skills with tweezers or finger tracing is essential to prepare the hand for writing. Learning phonetic sounds of letters lend the ears and eyes to reading basics. Being able to manipulate numbers concretely, as children do with our counting beads, makes it easier to learn abstract math concepts later.
Keep your child safe from the spread of germs and viruses
We eliminate highly contagious illnesses, like hand foot and mouth disease, with the use of our Zono Sanitizing Cabinet. Crayons, blocks, soft toys, books, and more are thoroughly cleaned in this state-of-the-art apparatus.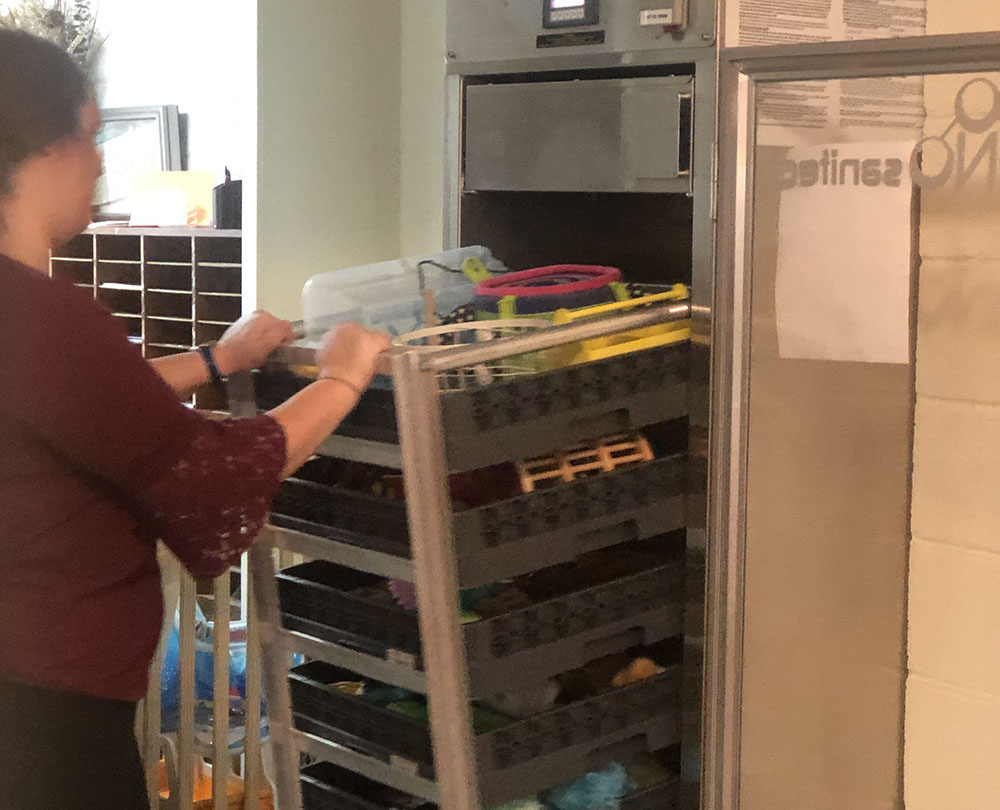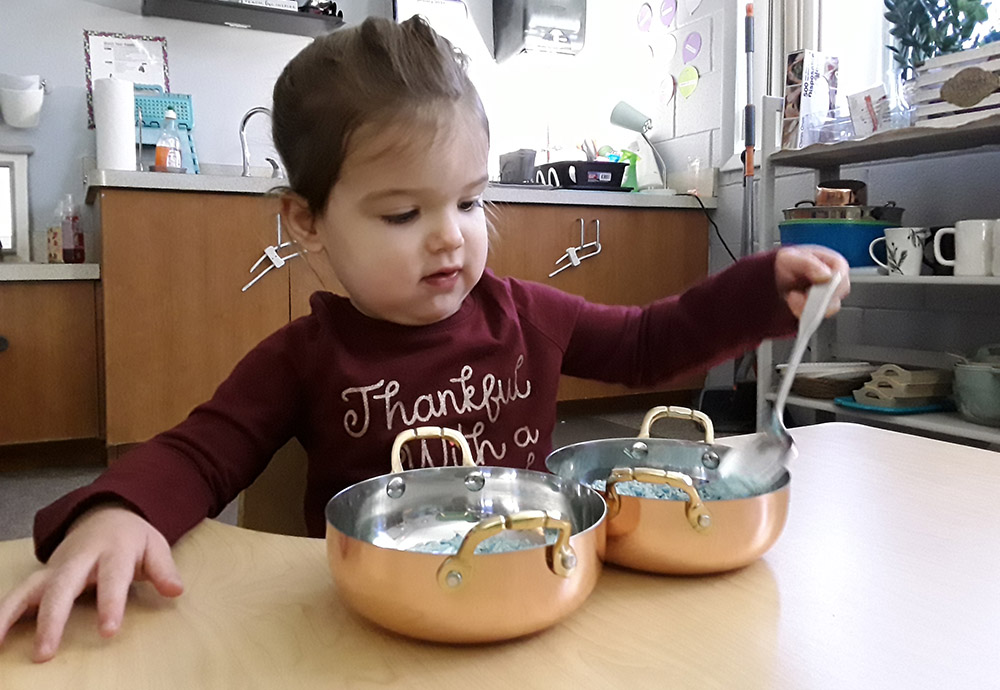 Mastering practical skills
boosts your child's self-esteem
Children are invited to practice everyday living skills through activities like pouring, sorting, washing, dressing themselves, preparing food, and setting the table. These tasks may seem like tedious work to adults, but children are in the process of mastering coordination, concentration, and independence.
Routines establish security, trust, and lasting relationships
Every day that your child spends in the Montessori program reinforces feelings of closeness to their community and a sense of stability. Your child will recognize the smiling faces of their friends and teachers when they walk through our doors every day.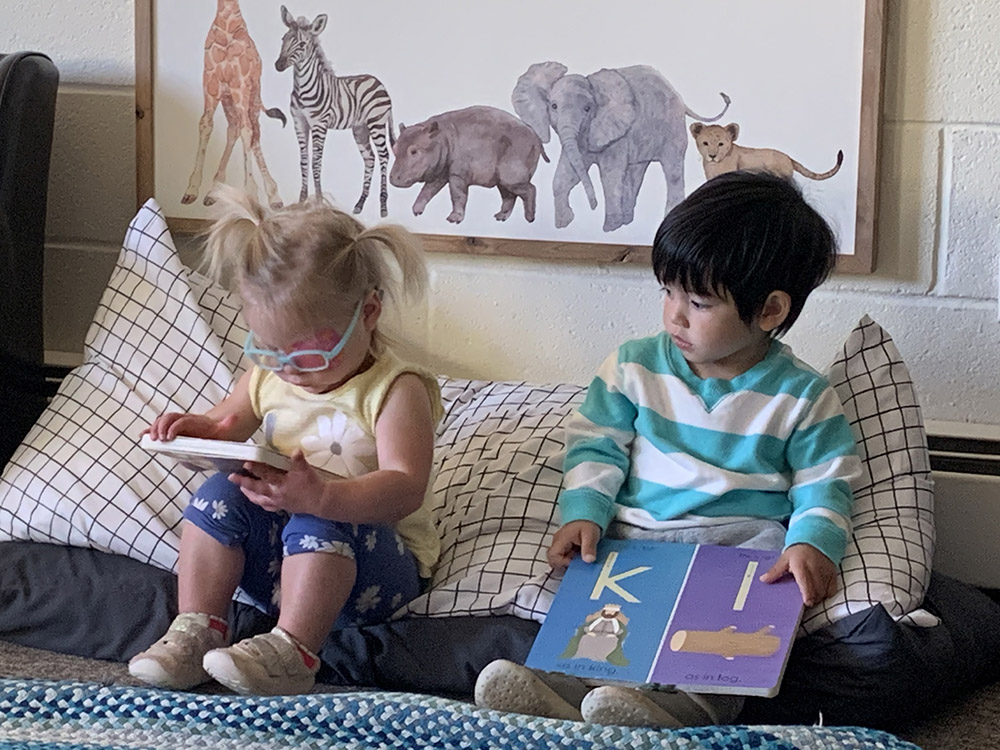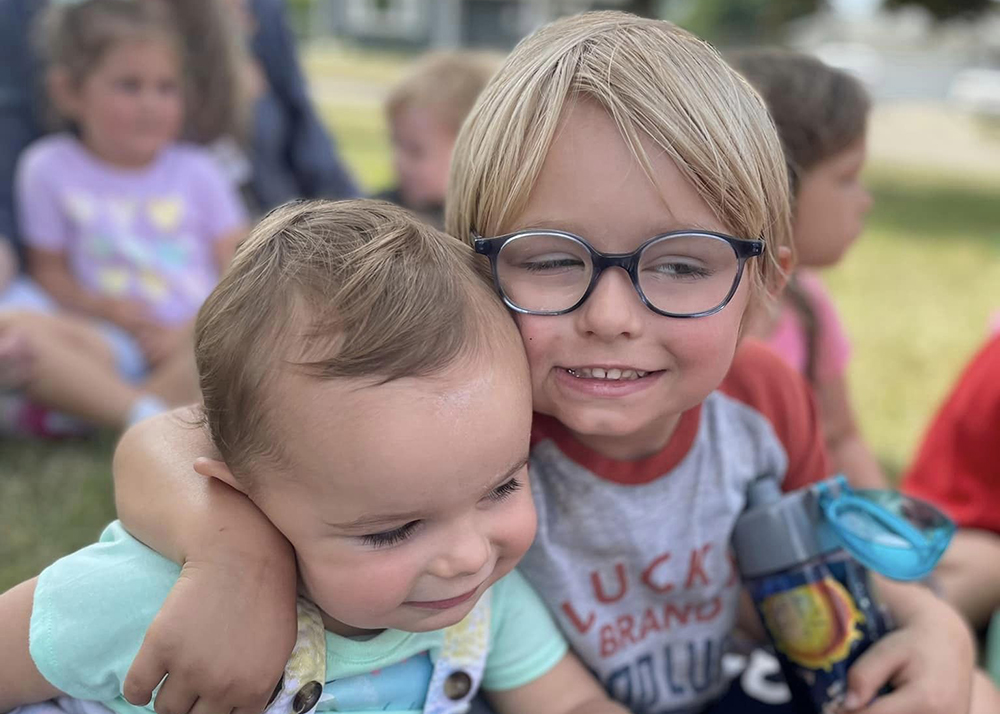 Supporting your child's learning with our Parent Communication app
KangarooTime is a communication app our teachers use to send you daily reports, videos, and pictures so you can see what a great time your child is having while in our care. With the ability to message each other directly and keep up to date on school events, parents and teachers work in tandem.
Outdoor Play Engages Muscles
to master coordination,
balance, and stamina
Spending time outside to play and move is an essential part of each day. Toddlers have their own space to explore, further away from the bigger kids. They have room to move and safely try out their developing motor skills like running, hopping, and spinning.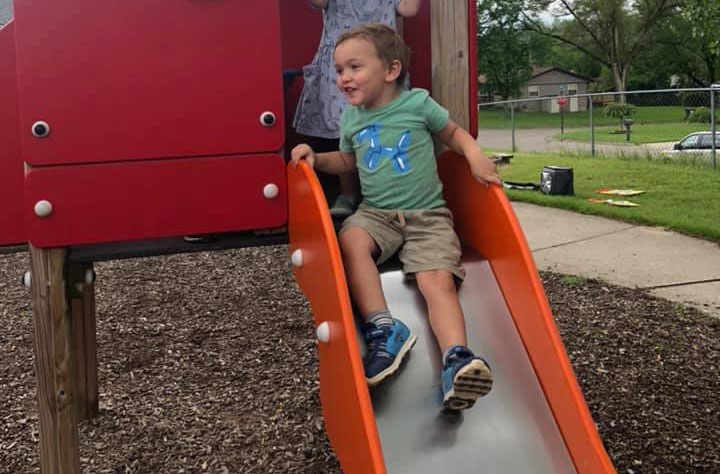 Virtual Tour - Toddler Program
My toddler attends Brighton Montessori, and I am thrilled with her experience so far. Ms. Ann and her team show genuine care for every child in the toddler room. On a weekly basis, our daughter brings home evidence of having done some kind of school-wide, authentic project, which is something I deeply value as a parent. Leann, the owner and director of this school, demonstrates intention and organizes the school in alignment with Montessori principles and practices. My husband and I couldn't be happier that this opportunity exists for our child in our hometown. We are thankful to know this place is waiting to care for our new addition to the family in the spring too!
Julia McBride
We love it here, our son started in their toddler program at 16 months, he is now 18 months, and the progress he has made while there is astounding. He loves it, and his teachers. Staff are great, and we love the close community feeling.
Elizabeth Gidcomb
Staff is enthusiastic and highly professional and kind. The kids have so much fun and learn to use their manners, treat each other kindly, clean up after themselves, and be helpful. My 2 year old asks to go to school when we have a day off! He loves Brighton Montessori, and it's perfect for our family.
Colin Simpson
Continue The
Magic
& Tour Our Preschool!