join a team inspired by excellence
And get the professional fulfillment you deserve
join a team inspired by excellence
And get the professional fulfillment you deserve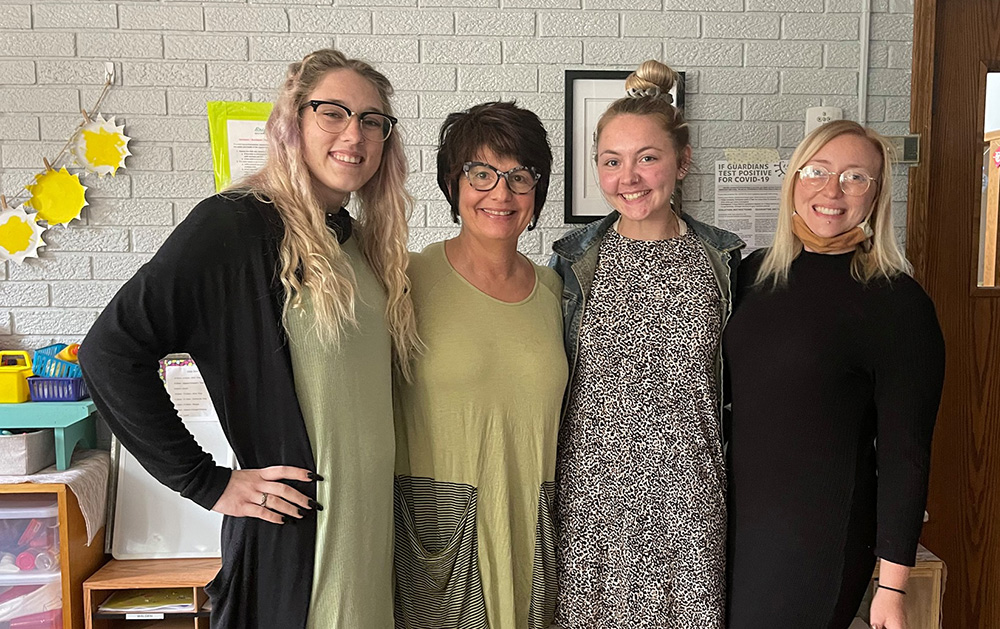 Preschool & Daycare Serving Brighton, MI
A tight-knit crew who support each other eases challenges
You never have to second guess yourself when there's a team cheering you on. Questions are answered and counsel is never in short supply so you can fulfill your role to the best of your abilities.
Enjoy A Fully Stocked Staff Lounge When You Take Five
Your rest and rejuvenation is important, even throughout the workday. For the moments you can comfortably decompress in your busy workday, we have a fully stocked staff lounge with coffee and treats, complete with a couch for power naps, that will keep you fresh and able to give your very best.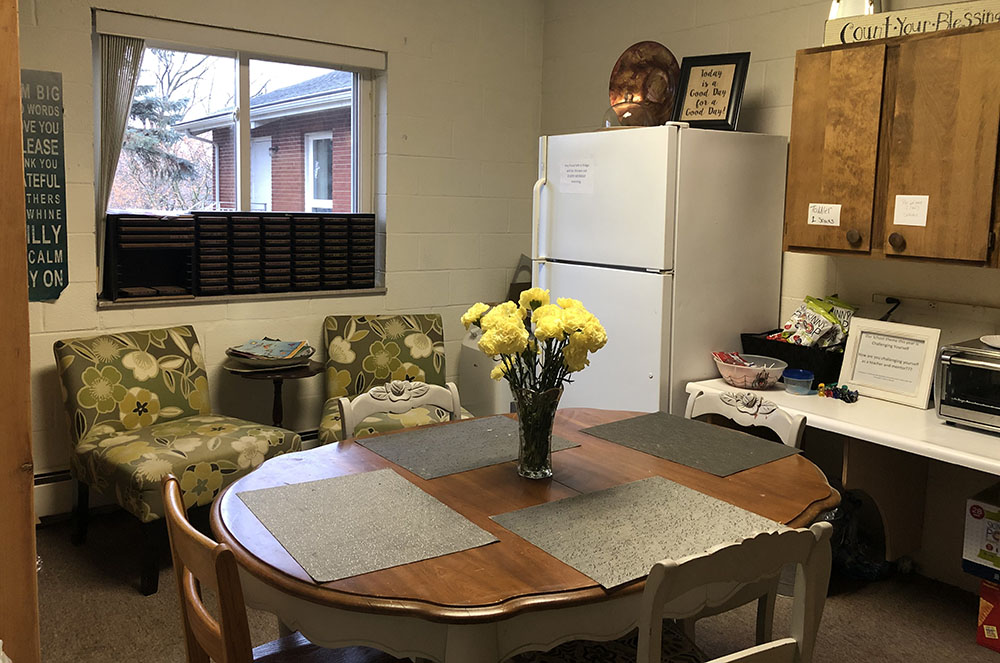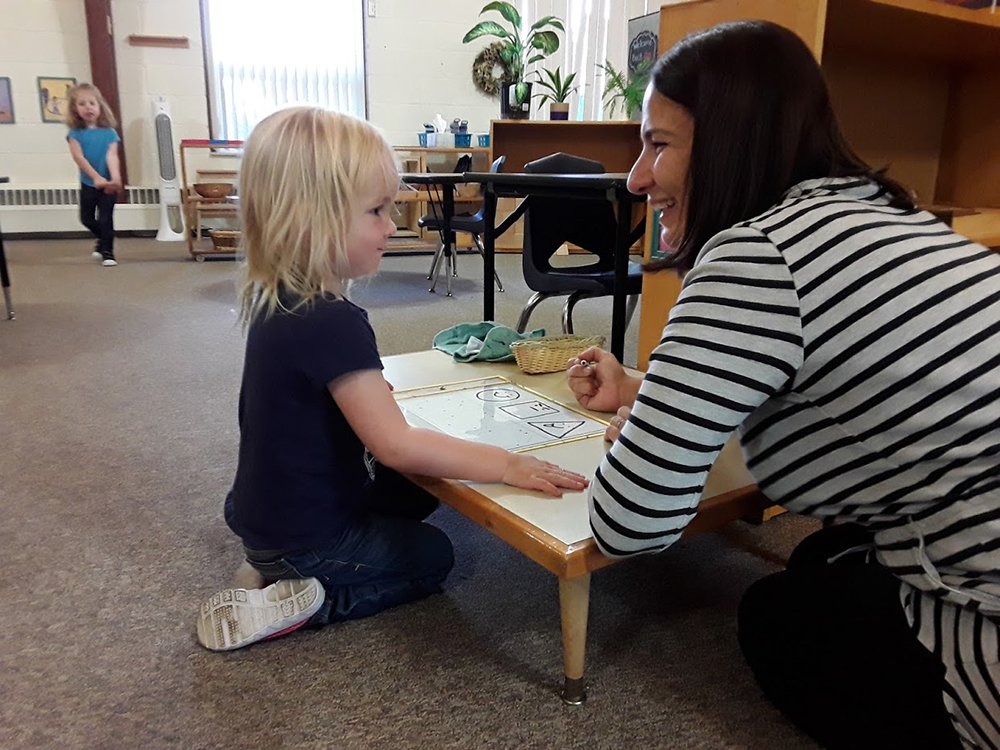 Your professional growth illustrates our commitment to excellence
Brain science is always uncovering new ways to boost early brain growth that can inform and keep you on the cutting edge of in-class strategies. That's why we offer tuition assistance, paid professional development, paid fingerprinting background check, pay for your Montessori, CPR and First Aid training.
We value you as an integral part of our mission
When team members stand out, we praise them. You'll have opportunities for growth within the school, be invited to staff outings and get rewarded by our leadership to keep you motivated and make you feel appreciated. Oh, and expect birthday celebrations too!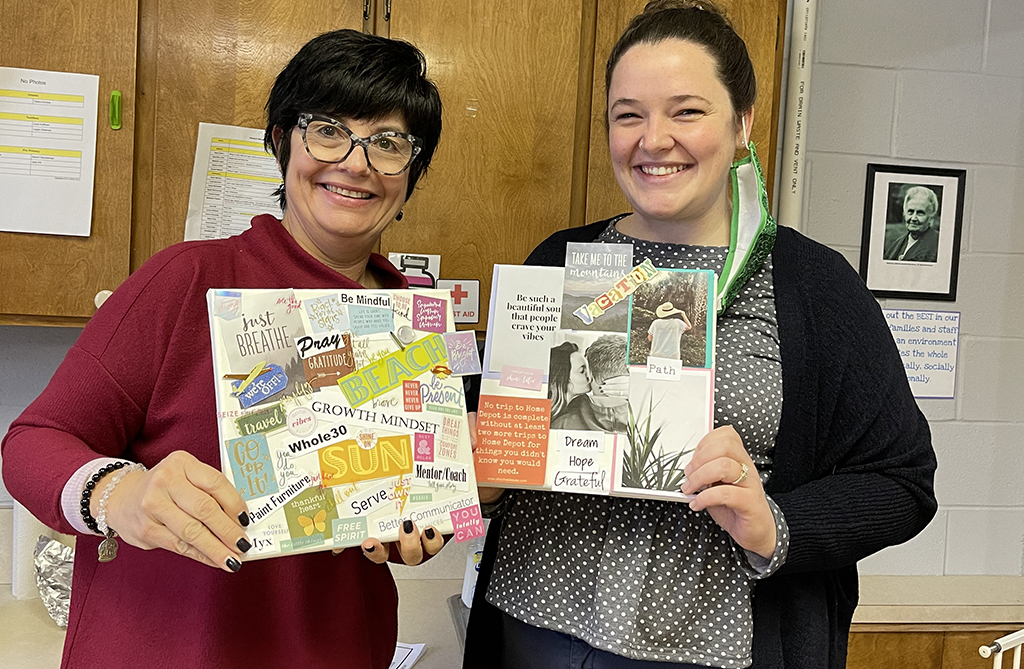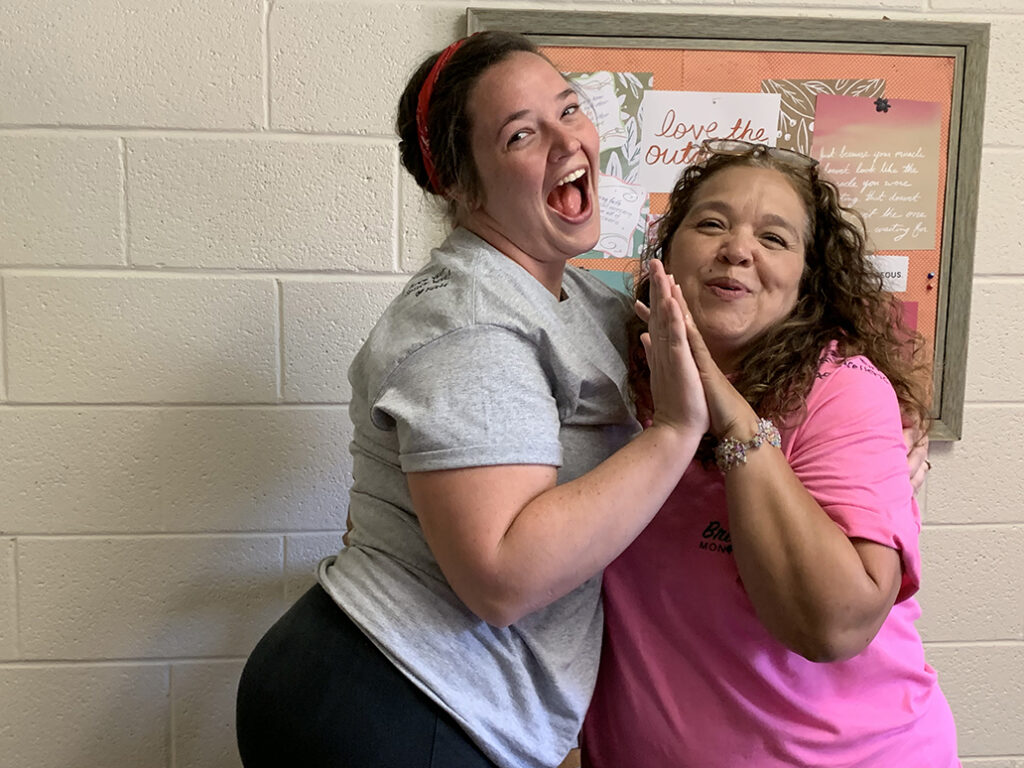 Competitive pay with benefits makes for a committed team
Start with a competitive salary so you can work toward your financial goals while making a difference in children's lives, and work alongside a dedicated team of early childhood professionals.
Paid Holidays And More Mean Exciting Perks
Paid rest and relaxation days and paid holidays off (for major holidays) help make life that much easier. Never worry about missing out on pay when you have to take a break, shift, handle business or spend time with your family.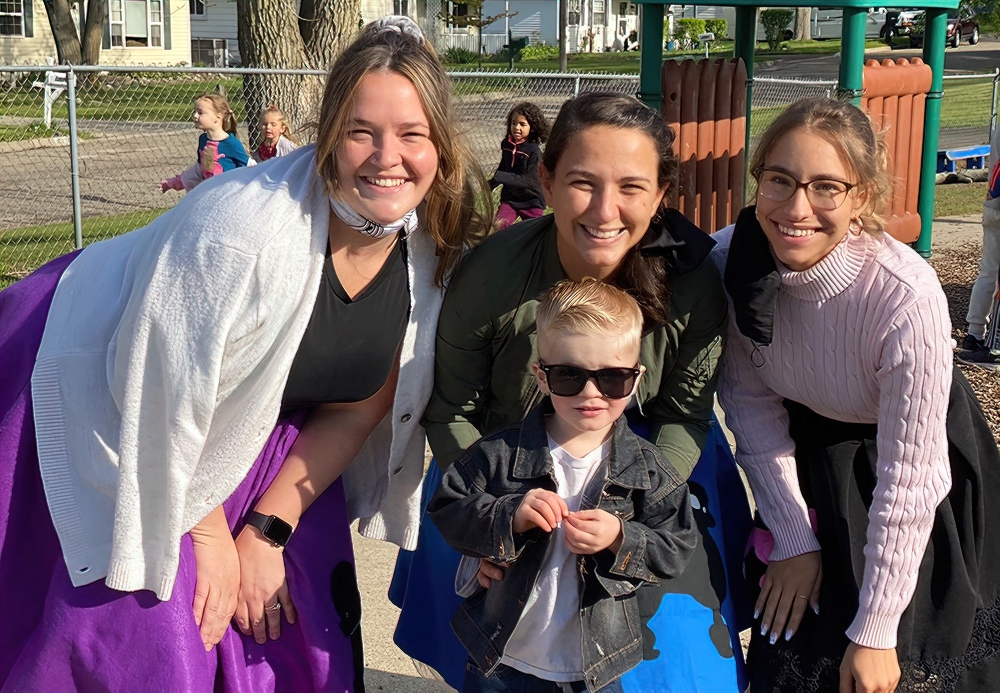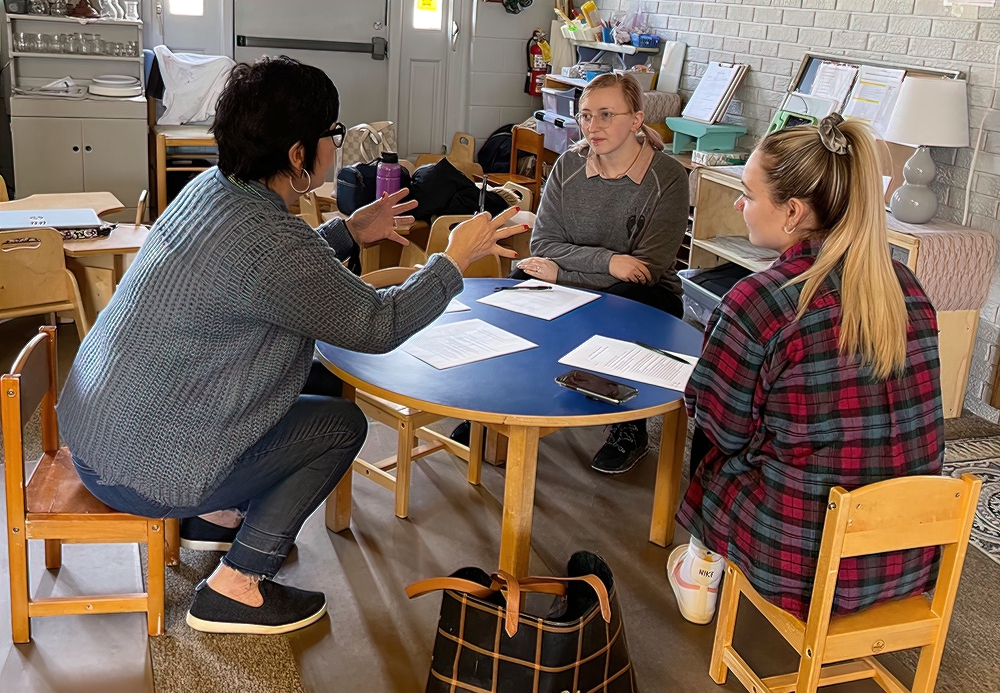 Insurance, Discounts, And Retirement Options Support Your Life
Employees benefit from medical, dental, and vision insurance, a retirement plan with 3% matching, and childcare discounts. You belong to a family that caters to your whole-being, and you have the support necessary to improve your life.
A Flexible Schedule That Fits Into Your Day-To-Day
As a part of the team, you have a schedule that helps you reach important milestones. Nights and weekends are off, and we are more than happy to work around school schedules. Balance is key when it comes to doing your best, and you have tons of support.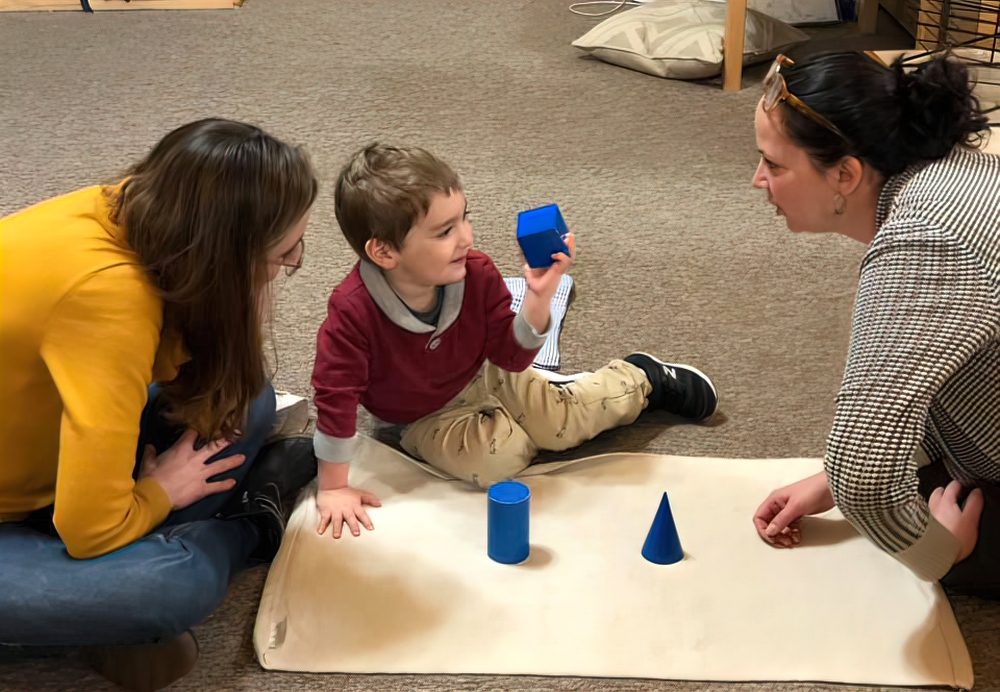 Leann is a wonderful woman to work for. She is thoughtful and really shows appreciation for her staff. She welcomes any questions or concerns with our children or parents. She has a lot of knowledge on the Montessori philosophy of teaching and will help with any aspect of the classroom you may have a challenge with. Leann encourages her staff to continue to grow as educators. As a leader, Leann sets the example by her hard work, dedication and integrity.
Ms. Ann, Lead Teacher
All the teachers have so much respect for one another and are always willing to help each other out. Leann is an incredible boss and co-worker, I truly have never worked for someone who has so much compassion for teaching and children. When I walk through the doors in the mornings I can feel the peace of the classrooms and teachers. That is always a great way to start the day! I highly enjoy my job at Brighton Montessori.
MS. Heather, Lead Teacher
The Lead Teacher is responsible for the general day to day operation of the classroom. The Lead Teacher will conduct him/herself in a professional manner at all times; as a representative of the company. The individual will oversee classroom issues, implementing the philosophy within the classroom, rapport building with families, maintain the progress of each student, and provide guidance to the classroom assistant to achieve a peaceful and harmonious classroom that children and staff are being brought out the BEST in and they can thrive in.
The teaching assistants work cohesively with the lead teachers to bring out the BEST in each of the students in the classroom and staff. The job duties range from organizing materials and cleaning the workspace to facilitating the learning process for each child. All assistants are expected to support the Montessori teaching method. Specifically, they must help guide the child through self-directed activities, allowing the child to develop at his or her own pace. They are expected to foster, along with the lead teachers, a nurturing and stimulating non-competitive environment.
We are always looking for enthusiastic, dedicated, and passionate educators to join our school community.
Positions available in our Infant, Toddler, and Preprimary (3-6 yrs) communities.
Please fill out the form below and we will contact you to set up an interview.